I'M GOING TO BE ON HOLIDAY FOR THE NEXT FEW WEEKS!!! A NICE LITTLE BREAK WITH MY OTHER HALF!!!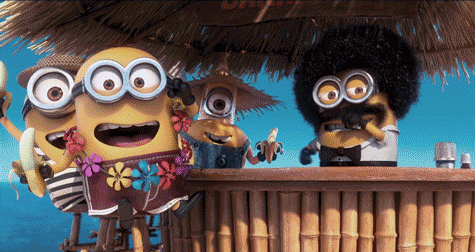 Which means, for a little while, am going to go on a blog break. Nothing hugely. Maybe two weeks, maybe longer...
It's not a big deal. I will be in the country for the next few days so will be
tweeting
/
Instagraming
like normal. Plus, with October being a month where am focusing on quite a few meaty books (
Fate of the Tearling
,
Origin
,
La Belle Sauvage
, etc), so a blog break might do me some good as I won't (in theory) worry about getting reviews up.
When I come back from my break and have got myself more in control of blog posts and ideas, will shout at you. But am off on my hols now so I'll see you all when I get back. Stay safe, stay happy and I will see your faces all real soon!!!