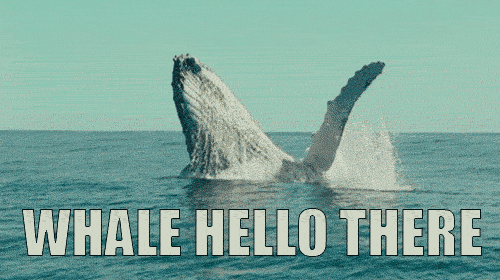 HAPPY 2018 AND WELCOME BACK TO MY BLOG!!!
So, we made it. We survived 2017! So, what's the plan for this blog this year? What is my blogging New Year resolutions? I must have loads, I hear you cry! I mean, I write one of these EVERY YEAR, outlining my plans and ideas and going "I'm going to do THIS! And THIS! And maybe even THIS!"
Well, I do. I have ideas of what I want to blog to do and went I want it to go in resolutions. I made a list and everything. But something made me go "Actually, I want to do all the things I want to do - use the library, read more diversity, take risks, reread more, use my kindle more, do more culls on my TBR. Yes, I want to do all them, but what I really want to do is one key thing."
So, that's what I'm going to do. This year, my main aim for my reading is fun. Reading for fun. Bring the fun back.
Sounds simple, doesn't it? It's not.
I enjoy reading, don't get me wrong. And I enjoy blogging, again don't get me wrong. But I want to inject the fun back. I want to read books that make me smile, laugh, gasp, scream in anger but go "I enjoyed myself with this. It's not perfect, but it was fun and I had a whale of a time!"
Now you see why the whale gif was put at the very start of this post...
Because, that's what's reading about. Having a whale of a time. Yes, I want books to challenge how I see the world or do reading challenges that make me go "Why did I think this was a good idea again? (yes, I might still do the Read All Dan Brown Novels This Year... maybe... I'm still in 2 minds about that) but I want to read fun!
So, that's what I am planning to do. Read more fun. This will mean that I might not read the latest "OMG!" read, or will post as often as I like (some of the books I have my eye on reading are over 500 pages long - ARGH!!!), but I am going to read some books that, I hope, are going to make me smile!