So... I'm doing this again... and with me focusing on more fun and grown-up reads, 2018 is going to be an interestingly odd mix of reads. Bring it on.
I did this challenge in 2013, 2015 and last year in 2017. And I thought, because it wasn't exactly hard, I would try again and do it this year! Not sure why, but ok...
Michelle from Tales of Yesterday is, again, heading this challenge where people who sign up try and read 12 books throughout the year. These 12 or more books are written by authors from the United Kingdom (England, Wales, Scotland and Northern Ireland). That means that the author can be born, live and publish in the UK, born overseas but currently live in the UK & authors who are born in the UK but now live overseas.
Now, with my awful memory, I doubt am going to remember to tell Michelle what I read so am going to use this as my main base. That and the hashtag on twitter - #BrititshBookChallenge18.
Right, let's get this party started and have some reading fun!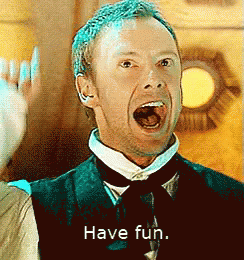 JANUARY
FEBRUARY
MARCH
JULY & AUGUST
(Blog Break Throughout Month of July)
SEPTEMBER
OCTOBER
NOVEMBER
DECEMBER