WE DID IT! WE ALL SURVIVED THE WHAT MAKES US HUMAN BLOG TOUR!!!
THIS CALLS FOR HAPPY DANCE TIME!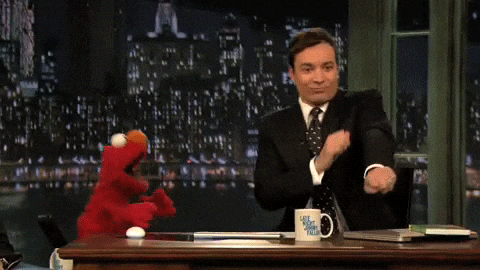 This was such an interesting and weird tour. Interesting as I found reading/watching everyone's thoughts on this question (and it wasn't an easy question, I grant you) but weird as I have never been in charge of a tour. I usually have an idea and then don't do anything about it.
Not this one! Not this time. And because this tour was weirdly fun, I might do this again. Maybe. I'm not sure. If I did, I would like to make it a bit bigger and more international... Or maybe something linked to a book series I want to reread...
But let me recover from this one first before I start plotting again, ok?
Before I give you all the links (in case you missed the tour), I have a few tiny thank yous to say. To you lovely people who followed and read the tour, tweeted it, Facebook it, Instagram it, spread the word, I hope you liked it and it made you think.
To everyone involved in the tour - Laura, Stevie, Michelle, Rhys, Virginie & Vivienne - thank you so much for taking part. I know it was a weird idea, but to have you guys on board and giving unique opinions and ideas on this question was wonderful. A second thank you goes to Vivienne who I emailed before everyone else, saying "You do blog tours. I need an opinion on if this is a good idea or not...", thank you for telling me to go for it!
Anyway, now we have that out of the way, if you missed the tour or want to reread the thoughts of everyone who took part, please click on the below links. And thank you again.