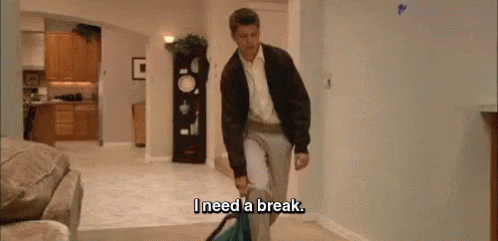 Hi everyone! To everyone who went to YALC, how was it? Did you guys have fun? And to those, like me, who didn't go, how jealous did you get over their Twitter and Instagram posts?
The reason why am writing this post is because I decided, for a next few days/weeks, to take a little blog break. And it's all
INVASION OF THE TEARLING'S
FAULT!!!
Ok, backstory time. I had plans for what I was going to read and blog about this month. I was going to go on a bit of a LGBT+ reading binge in July and get my NetGalley/eProofs in some order during August. But reading Invasion of the Tearling took longer to read than I expected, and then I got invited to Waterstones Piccadilly to see "An Evening With Kathy Reichs" so I decided to read her latest, Two Nights, which I am having such a blast reading, FYI. Will take about this once I come back from my mini-break.
But because the book reading plan has gone flying out of the window (my TBR plans always done, I now realise), I decided that I want a few days (7-10ish days) where I can just focus on my reading and go very erratic over what I read next within this timeframe. I have one or two books in my head I want to tackle but seeing as I am a slow reader, I might only just finish Two Nights when this mini-blog break is over! (Not sure what's going to happen with my 30 Minutes Writing Sprint Challenge in my break... keep eyes peeled!)
But, weirdly, this mini break is going to be helpful as one or two things have creeped up in real life so I want to focus on them for however long it's going to take.
So, sorry for the last minute announcement/change of my plans. I do have an blog break happening in October but this was unschedule. Hope that's ok! I'll see you all in the next 7 to 10 days on the blog, but I will be on my Twitter and the other social media sites so you can check in on me there!