As you guys know, I am a HUGE Harry Potter fan! And I have been in the mood to do a Harry Potter Book Tag because we have now entered the epilogue of
Deathly Hallows
and entered
Cursed Child
(if you accept this as canon). When, by chance, I saw this on
Rachel's Rambling Reviews
(via her
Twitter
- where else), I got very excited and decided to do this with you guys.
If I had found this sooner, I would have done it on the first of September. BECAUSE THAT WOULD HAVE BEEN EPIC!!!
I believe (if I have searched far back enough) that this was created by
Louise Bodle
, but forgive me if I have made a mistake.
Ok, let's go, Potterheads!!! OFF TO HOGWARTS, WE GO!!!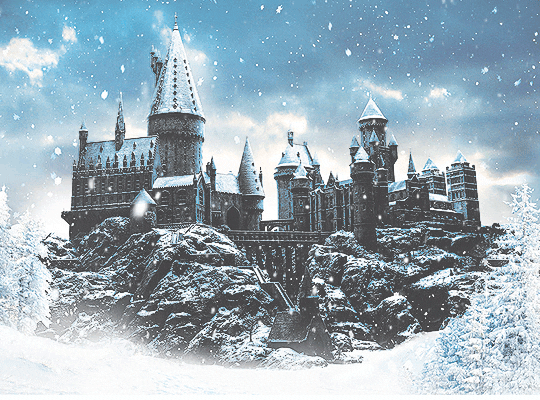 HUFFLEPUFF, BABY! Though, funnily enough, when Pottermore was first launched, I did do a Sorting and it put me into Gryffindor. But did it again when it revamped and it Sorted me into Hufflepuff, which I feel happier about.
And for those curious, if I ever went to Ilvermorny for a study year, I would been in Pukwudgie.
What is your patronus?
A Tonkinese Cat, according to Pottermore. But I am a huge cat person, so I always thought it would be a cat of some kind.
What is your wand?
You know, I have never discovered what my wand would be! Shall we find out now?
Ok, done! According to Pottermore, my wand would be Willow wood with a phoenix feather core. 14 inches with a quite bendy flexibility. Is this a good thing?
What would your boggart be?
I have no idea how my boggart would take my big three fears so this should be interesting. It would be me being diagnosed with cancer (this is a huge terror of mine), something awful happening to the people I love or a blend of the two.
I think my boggart would be the third and final.
What position would you play in Quidditch?
I can't do sports. I am useless at it. I think I would be in the stands, watching or int he stands, reading/doing homework.
Would you be a pure blood, half blood or muggle born?
I suspect muggle born or half blood. Let's go with muggle born.
What job would you want after to have after graduating Hogwarts?
Something to do with books or travelling. I don't think I have the drive or passion to work at Gringotts, the Ministry of Magic or MACUSA.
Which of the Deathly Hallows, would you choose?
I wish I could say the Invisiblity Cloak. But I can't. I know myself too well. I would pick the Resurrection Stone and hope that I would have the strength to get rid of it after I had used it the one and only time.
See, a while ago, I would have said Prisoner of Azkaban. I hold that book very dear to my heart, but I reread the series a few years back and I realised that I adored Goblet of Fire. So I have joint faves.
It's one of the latter four (Order of the Phoenix, Half-Blood Prince and Deathly Hallows: Parts One and Two). I really want to class Deathly Hallows as one film and say both. But am going to throw a curve ball and say Order of the Phoenix. It's weird but whenever am in the mood to rewatch a Potter movie, I always seem to go here...
This is a tie between Philosopher's Stone, Chamber of Secrets and Goblet of Fire. The first two just tried too hard to cram everything in (and the acting - oh, the trio's acting...!) and Goblet was just a train wreck! Let's say Goblet of Fire with this one and move on!
Hermione, Luna, McGonngall, Mrs Weasley. Basically, all the badass women. But Hermione has a special place in my heart as she was me when I was a teen. I related to her so badly when I was growing up
Least favourite/most hated character?
I have a special hatred for Umbridge (like most/all the fandom), but I also loath Lockhart. When I reread the books a few years ago, I forgot how strongly I detested that man! But while I detest him, I loathe Umbridge more.
Favourite teacher at Hogwarts?
Am torn now. I don't want say Dumbledore as the rose-tainted glasses came off a while ago and I do think he makes some very suspect decisions with his teachings. I love Lupin and McGonngall, so I would say either of these.
Least favourite teacher at Hogwarts?
Can I not say Umbridge and Lockhart again? Though, I do think that, if I was student, I would have serious problems with Trelawney. But, comparing her to Umbridge, I think I would survive her class with running to my Head of House and begging to change subjects.
Do you have any unpopular opinions about the series?
I don't think I have any. Most of my opinions fall in line with most of the fandom. I don't get the Grawp storyline, Luna and Neville should have got together in Deathly Hallows, there should be more LGBT+ characters (Lupins and Tonks relationship is questionable and I will fight anyone over Dean Thomas and Seamus Finnigan), Cursed Child questions...