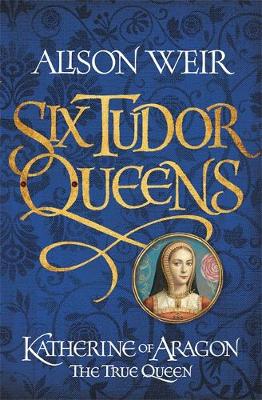 New Month, surprise contest! And why the hell not?
Because of the lovely people at Headline & bookbridgr, I have two copies of Alison Weir's Katherine of Aragon: The True Queen, the first book in the Six Tudor Queens series.
We can't seem to get enough of the drama that surrounds the Tudor family, especially Henry VIII. And this fictional novel follows his first wife, Katherine, who arrives to England from Spain to find her future husband, Prince Arthur (Henry's older brother) ill and not interested in her.
But what happens to her once she's in England? What happens to her marriage to Arthur? And what happens to her when Arthur died?
So, to be in the chance to win one of TWO copies of this book, all you have to do is fill in the form below. This contest ends on Sunday 5th June at 5pm, with the winners being picked around that time...
This is a UK only contest - sorry everyone outside of the UK. The publisher will be sending these so nothing to do with me! But I will be emailing & tweeting the winners.

So, good luck everyone. And may the odds ever be in your favour...